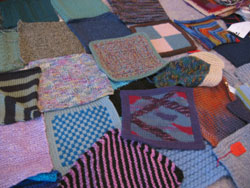 we started with squares,
lots of squares,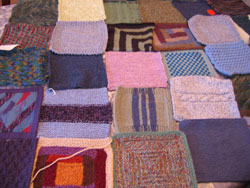 arranged them into a blanket
(this was the "green/blue" one)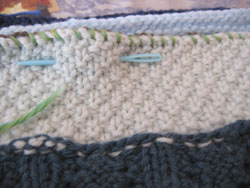 and started seaming
(who knew whipstitch could be so lovely?)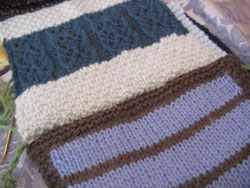 I sewed these squares together
into a single panel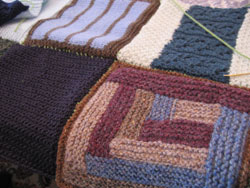 finished that one panel,
then sewed it to another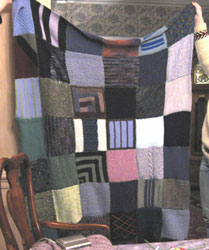 Kat, Cassandra, Kimberly and others did some more
and voila, finished blanket!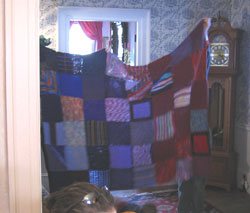 quick, look, there goes another finished blanket!
(that was the "red/purple" one)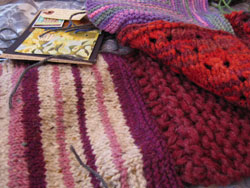 I sewed a strip of that one too
(it's so cool finding "your" little strip in the final prduct!)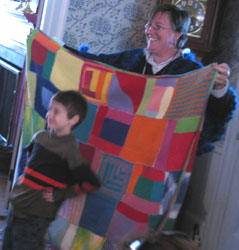 and in the other room,
they sewed up this gorgeous baby blanket


- - - - - - - - - -

And they're ready to be sent off
to Afghans for Afghans.

Thanks Kay and Ann for coming up with such
a wonderful project for such a wonderful cause!



---


close || the blue blog