---

testing...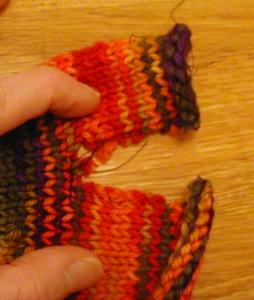 first test steek

After unneccesarily deliberate and precise picking, I managed to pull a thread or two out of the steek and make a horrifying little hole on one side.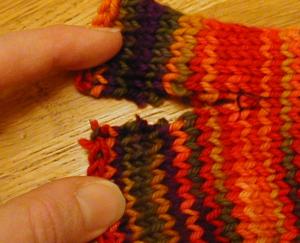 second test steek

I used a smaller stitch setting and it seems to be holding better. OK to steek!



---

the real thing...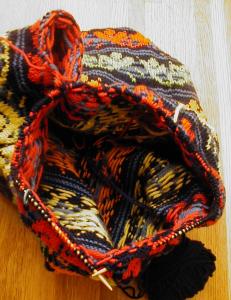 before

Back neck stitches are on separate thread as I knit a back neck steek.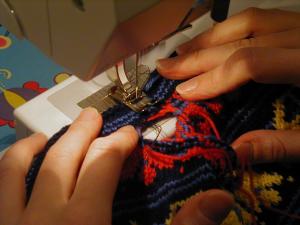 sewing the back neck steek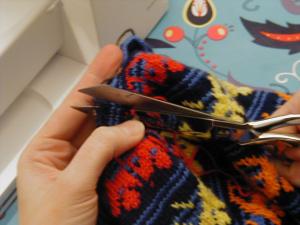 cutting!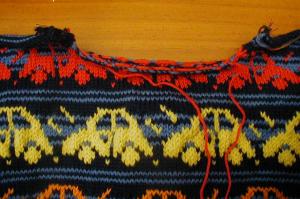 hey, it looks like a neck.

Cool.



---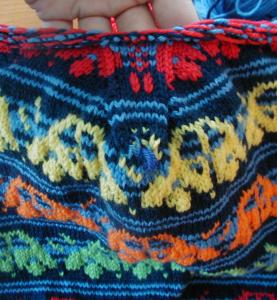 before

Front neck steek while knitting.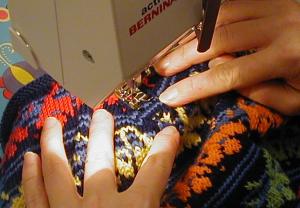 sewing the front steek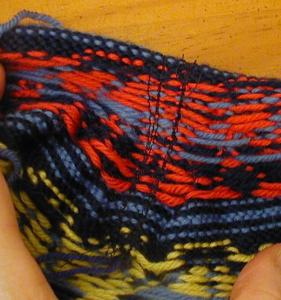 back of steek, before cutting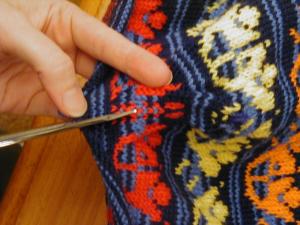 cutting, again!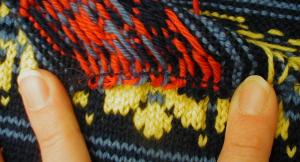 back of steek, after cutting



---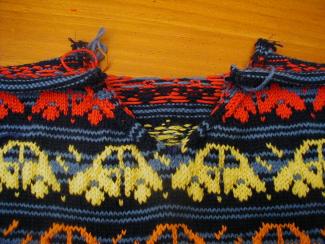 hmmmmmm, could work.



---


close || the blue blog